Join the conversation with the business experts of the Executive Education. Navigate the wide list of articles in this news room written by alumni, experts or executive education professors.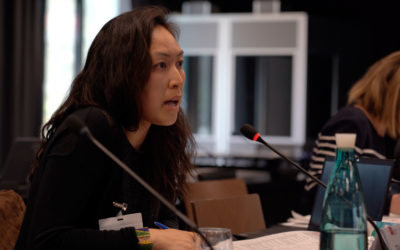 Michelle Choy is a professional tax consultant and a participant of the 2021 cohort of the Executive Diploma on International Negotiation and Policy-Making. Juanita Uribe García, Learning Manager, has asked her 3 questions to learn more on her professional background...
read more
The views and opinions expressed in the articles are those of the authors and do not necessarily reflect the position of The Graduate Institute, Geneva.
SDG Portal

___
The Graduate Institute's SDG Portal provides a window on our more than 150 IHEID experts, research projects, publications, courses, events and other activities connected to the 2030 Agenda for Sustainable Development.


Env'l Governance & Policy-Making
Executive Programmes
Apply now>

Conflict & Fragility Management
Executive Programmes
Apply now>

Int'l Negotiation & Policy-Making
Executive Diploma
Apply now>